Wymagania: 2000 lvl, zrobione taski i Questy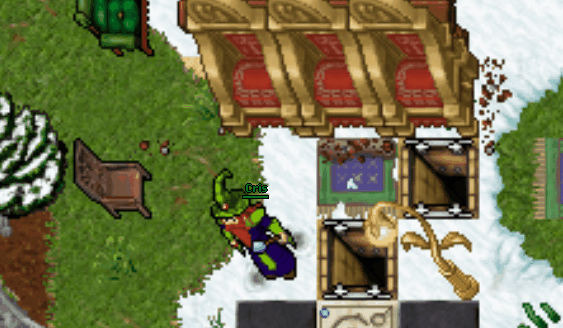 Questa zaczynamy robiąc wymagane 90% tasków, które dokładnie - Arciere, Imbecile, Sarah, Jagoda, The Queen of Dune, Crawler, Tempest, Super Fury, Old Bog Raider, Super Hellhound, Aladin, Swiateczny Starzec, Christmas Deer, Old Sea Serpent, Archaniol, Queen the Rotes, Poison Scarab, Red Arciere, Martes 13, Martes 16, Cyrulik i Piece of Earth, The Hunter.
Po zrobieniu potrzebnych nam tasków przyszła pora na zrobienie potrzebnych questów musisz zrobić 70% z nich (z 47 questów), wszystkie potrzebne questy znajdziemy w strefie zwykłej, VIP oraz sVIP.
Po wykonaniu wszystkich potrzebnych nam tasków,questów wracamy do NPC Maxie. Możemy się cieszyć wykonaniem zadania.
Co daje nam Super Promotion Item?
nowe czary dla Twojej profesji,
nowe profesje jak priest, witcher itd,
więcej CAP i mniejsze straty po śmierci.